Thank you to the people in my life who encouraged & inspired me, I love you!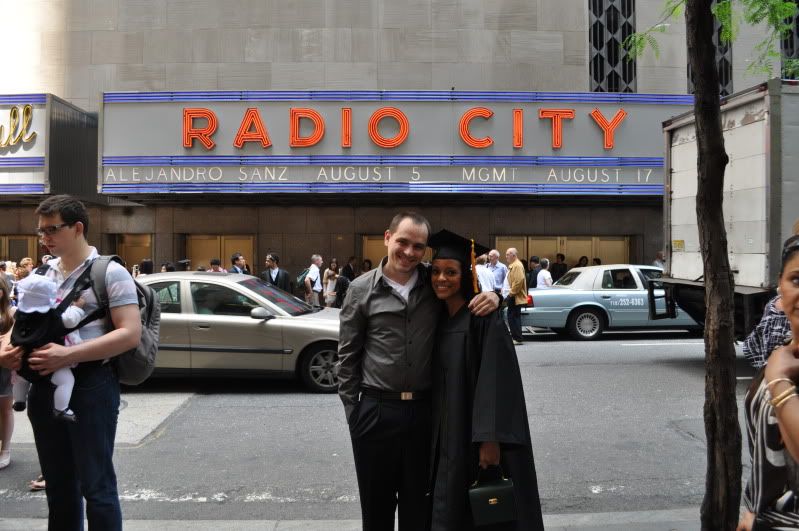 My boyfriend & me <3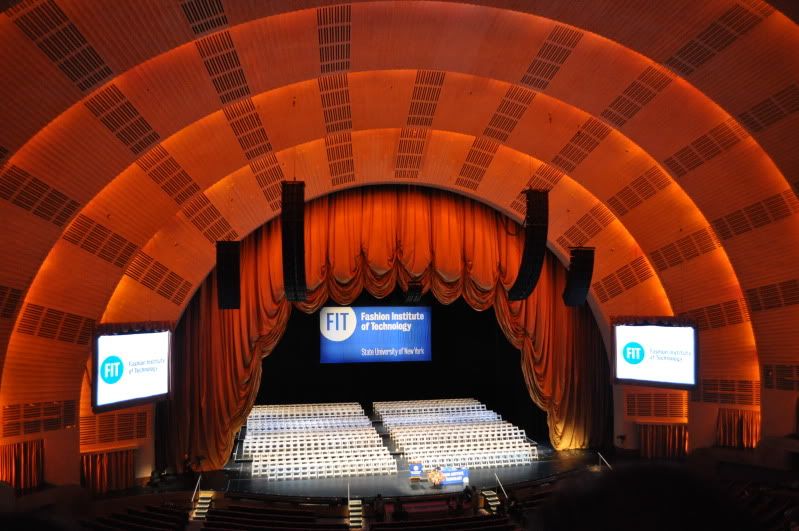 The stage at Radio City, before the graduates came in.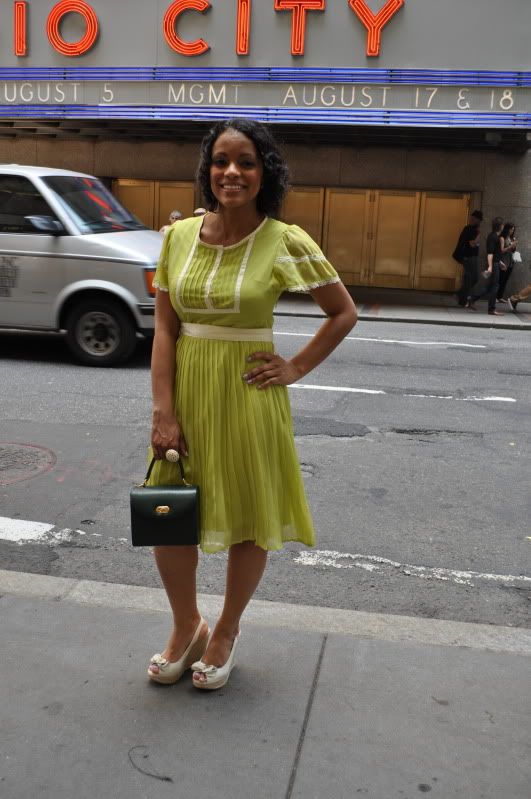 Wearing a vintage inspired Soundgirl dress, vintage bag & Steve Madden wedges.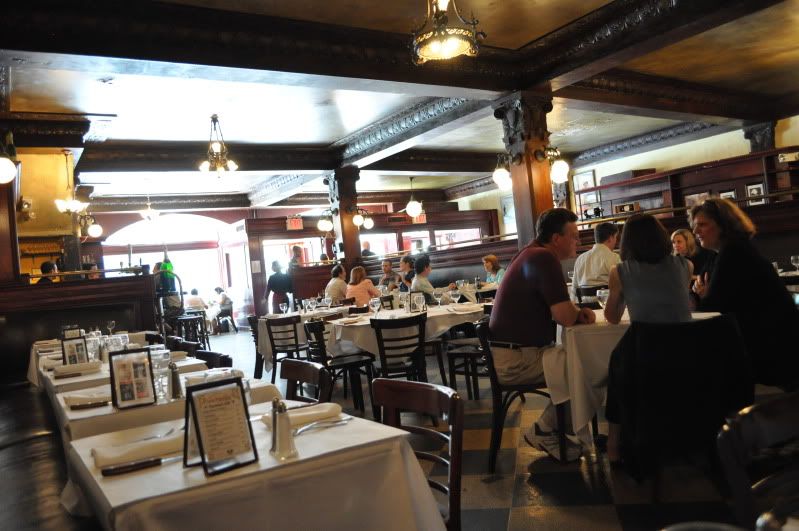 Being huge fans of Anthony Bourdain, it was only right to celebrate this special moment at
Les Halles
!!!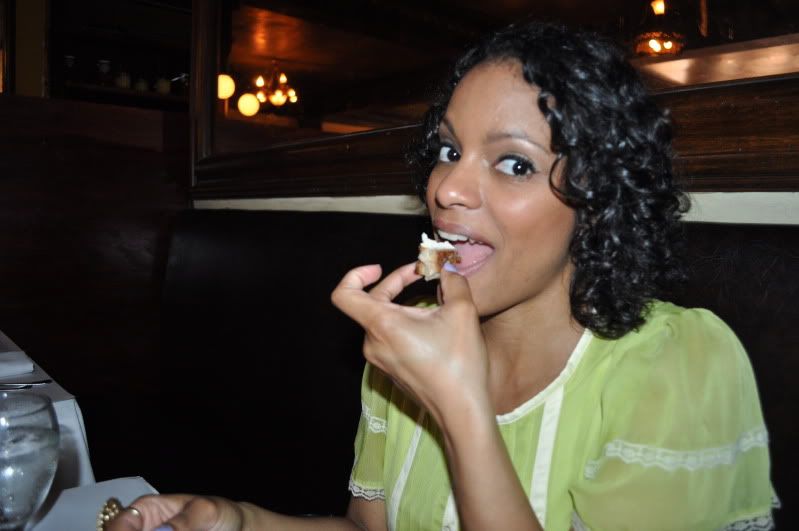 Taking a bite of bread with the most butteriest butter I've ever tasted!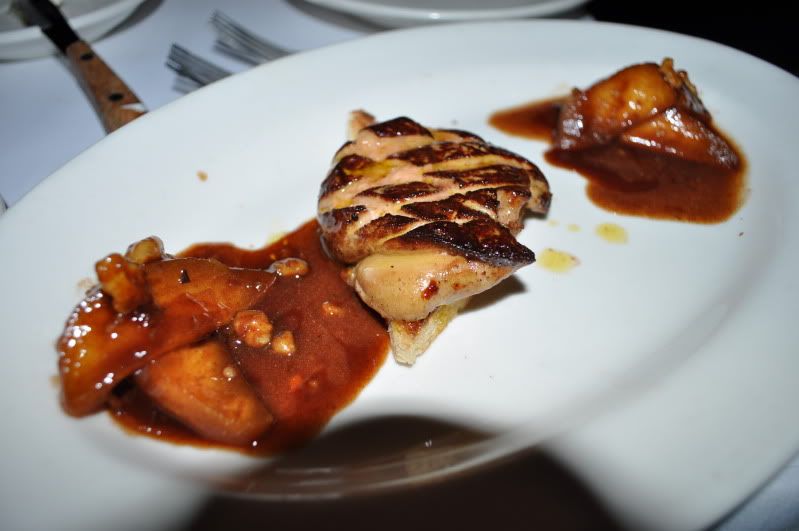 For appetizer we had foie gras with apple, walnuts and calvados sauce.....delicious!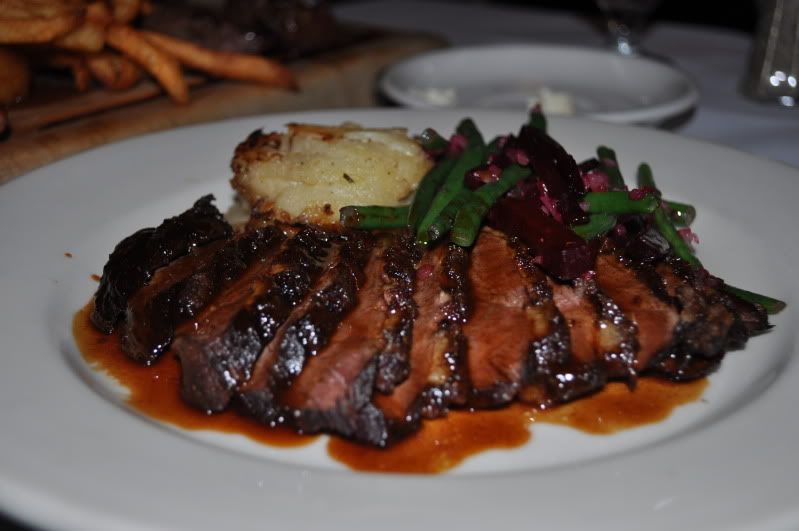 I had roasted duck breast in pomegranate sauce, potato gratin & veggies....amazing!
My boyfriend had a platter of lamb chop, hanger steak, merguez, thick cut bacon, steak, french fries (the best EVER), & roasted tomatoes...he loved everything!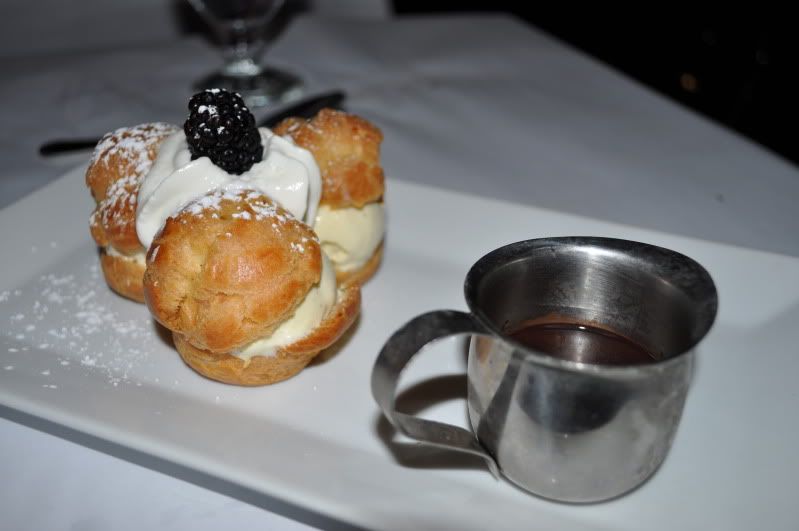 No matter how full I am, I NEVER pass on dessert! We shared a cream puff filled with vanilla ice cream and chocolate sauce..mmm!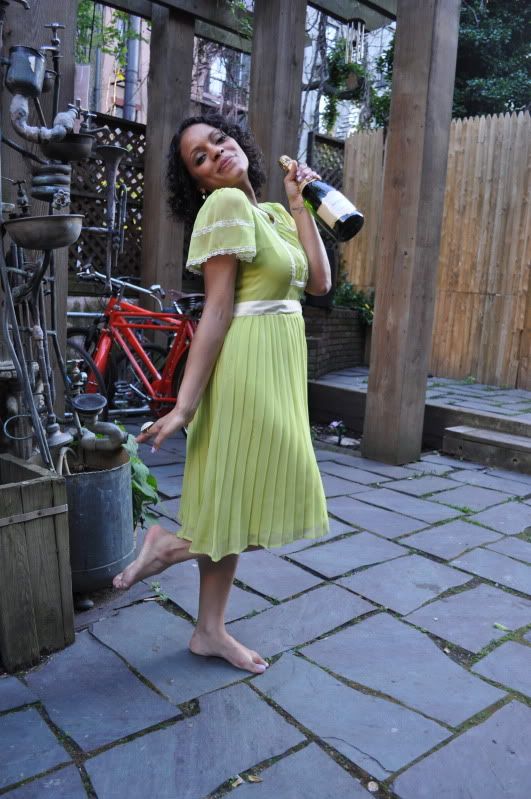 After lunch, we bought some sparkling wine and spent the day in the L.E.S in our friends backyard.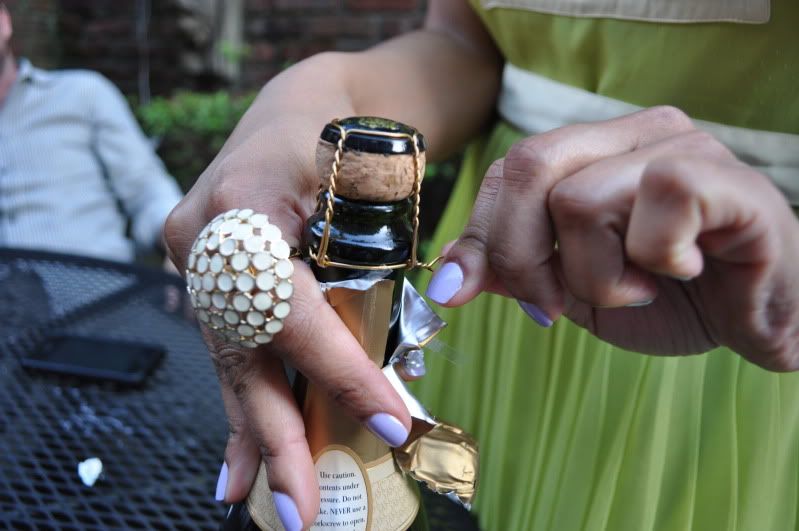 Opening some bubbly (Topshop ring)
What a beautiful day :)